Welcome to the Beyond Delay community. We've created this quick start guide to help you quickly and easily start your journey to gaining full ejaculatory control.
You Are Ready To Download The Course Now
If you are the decisive type and have already made up your mind that the Beyond Delay course is for you and you'd like to start training straight away you can download the course by clicking the button below.
Beyond Delay is the worlds leading premature ejaculation course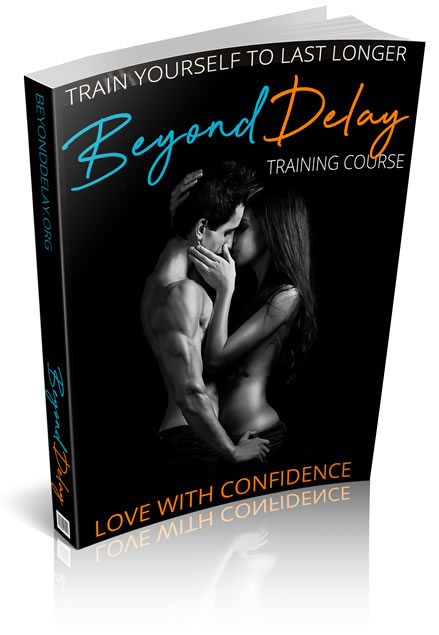 Once you have checked out you'll receive an instant download link where you can download the full course straight away. The Beyond Delay course can be completed in 4 weeks and will give you the skills, techniques, and confidence to take full control of your ejaculation.
Our Introductory Guide To Lasting Longer In Bed
If you are new to the Beyond Delay philosophy and want to know what it's all about a great place to start is with our in-depth guide on how to last longer in bed which will take you through many of the methods we'll use to build up your ejaculatory control.
For Women
If you are a woman who is here because your partner is affected by premature ejaculation you are far from alone. We get many women here inquiring on how they can help their partner last longer in bed and the place to start for you is with our very own Jane Murtha's guide for women who are affected by a partner's premature ejaculation.
For Professionals
If you are a professional sex therapist, relationship counselor health provider with clients affected by premature ejaculation we offer.